:: Ghostface Killah - Fishscale ::
The Wallabee Champ is back with the best sh*t since Supreme Clientele. This album is one of the very very few new joints that have come out lately that have been REAL hip hop. The beats are tight, the lyrics are on point like always from Ghost, and there aren't too many features (only Wu members, Ne-Yo on the first single and BIG on the bonus track). All in all, Ghostface comes through with 24 tracks (7 of which are skits) of pure fire. ***RIP ODB & J Dilla***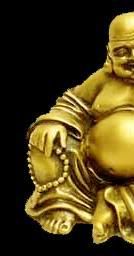 GFK-Retail
Pass: imaginable
Ghost recorded alot of tracks for this album and cut it down to "the best tracks." However, if you heard the sampler that was put it there were some tracks that didnt make the cut that definately should have (Charlie Brown for one). So for your enjoyment here is the full bonus/advance copy of Fishscale.
GFK-Bonus