:: G.O.O.D Music - Class Of '06 Mixtape ::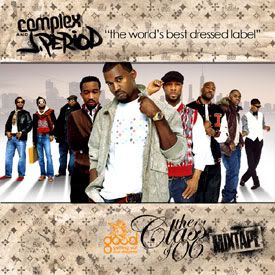 Started by Kanye West in 2k5, G.O.O.D. Music label (acronym: Getting Out Our Dreams), has already dropped John Legend's 'Get Lifted' and Common's 'Be', both platinum albums. This mixtape is to show off some of the other talent and new comers that are signed to G.O.O.D, such as GLC, Consequence, Sa-Ra and Fansworth Bentley (Yes, that scrawny guy in plaid).
Enjoy this one and all the rest and please remember to support this site. It takes almost an hour to put up each post for y'all and it takes you a whole click of the mouse and a few seconds of your time to give propz and hit some ads.
Big Up to Dally for the shout out on his site...Check this guy he puts up some ill music.
G.O.O.D
Pass: Boogaloo