:: The Ultimate 2Pac Post ::
I'd just like to start off by saying how pleasantly surprised I was to see so many contributors to the site in the past week. But after my little hiatus you knew I had to come back with something crazy, so here is the next in the ULTIMATE series...2Pac!!
Whether you love him or hate him, you gotta respect dude cuz he was and still very much is one of the greatest and most influential MC's to ever bless the mic.


***RIP 2Pac***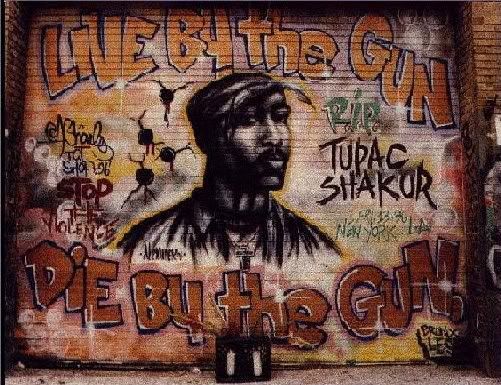 2pacalypse Now

Strictly 4 My Niggaz

Thug Life Vol. 1

Me Against The World
Pass: www.bootisconnex.blogspot.com

All Eyez On Me

Makaveli 1 - The Don Killuminati The 7 Day Theory

Makaveli 2 - When My Enemies Fall

Makaveli 3 - Hit Em Up

Makaveli 4 -Thug In Me

Makaveli 5 - Thug Passion

Makaveli 6 -Thug 4 Life

Makaveli 7 - Lost Souls

Makaveli 8 -All Eyez On Him

Makaveli 9 -Thugs Don't Die

Makaveli 10 - The Struggle Continues

Makaveli 11 - Ready For War

Makaveli 12 - Resurrection

Makaveli 13 - Retaliation

Makaveli 14 - 2 Sides 2 Every Story

Makaveli 15 - The Remix Album Part 1

Makaveli 16 - The Remix Album Part 2

Makaveli 17 - The Dedication

R U Still Down CD1
R U Still Down CD2

Greatest Hits

In His Own Words
Pass: scalp66

1 In 21
Pass: scalp66

Still I Rise

The Rose That Grew From Concrete
pass: www.bootisconnex.blogspot.com

Until The End Of Time CD1
Until The End Of Time CD2

Better Dayz
pass: www.bootisconnex.blogspot.com

Nu-Mixx Klazzics
Pass: scalp66

One Nation

Resurrection OST

Loyal To The Game

Rap Phenomenon
Pass: scalp66

The Rose Vol. 2 (I Only Follow My Voice Inside)
Pass: scalp66

Angel

Live
pass: HyPotNiq

2Pac & Daz - Dont Go To Sleep

Live At The House Of Blues Sndtrk
pass: makaveli